North Mecklenburg Animal Rescue
We are a non profit, no kill animal rescue in Charlotte NC. Helping to end pet abandonment, abuse and neglect.
Meet Your New Best Friend
Jasper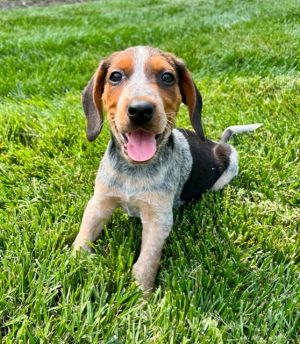 If you are interested in meeting Jasper, please go to our website and fill out an application. www.northmeckanimalrescue.org Adopt a sweet and snuggly puppy! Jasper is a beautiful and social beagle puppy. He will need to be taught all of the good things so he will grow up to be a well-behaved adult dog. Like all puppies he enjoys chewing all the things, playing, learning how to be a good boy, comfy beds, snacks and snuggles. Due to Jasper's beagle status (following his nose), he will need a securely fenced in yard. Jasper is 11 weeks old weeks old. The… View full description »
We started the Old Friends of NMAR program with a goal to save 10 senior dogs and find them new, loving homes in 2022. Not only does NMAR want to save more senior dogs but we also hope more people will see the benefits in adopting an Old Friend. Senior dogs make wonderful pets and folks who adopt them understand the very special relationship they have with them.
Find Out How You Can Help a Senior!
AmazonSmile is a website operated by Amazon with the same products, prices, and shopping features as Amazon.com. The difference is that when you shop on AmazonSmile, the AmazonSmile Foundation will donate 0.5% of the purchase price of eligible products to the charitable organization of your choice.
Unsure of what to donate to the shelter? Then visit our Amazon Wish List! Everything we need is conveniently listed in one place making it very easy for our generous supporters to make a donation. Simply place your order and the items will be shipped directly to the shelter - and we will be forever grateful!
Thank You to Our Sponsors